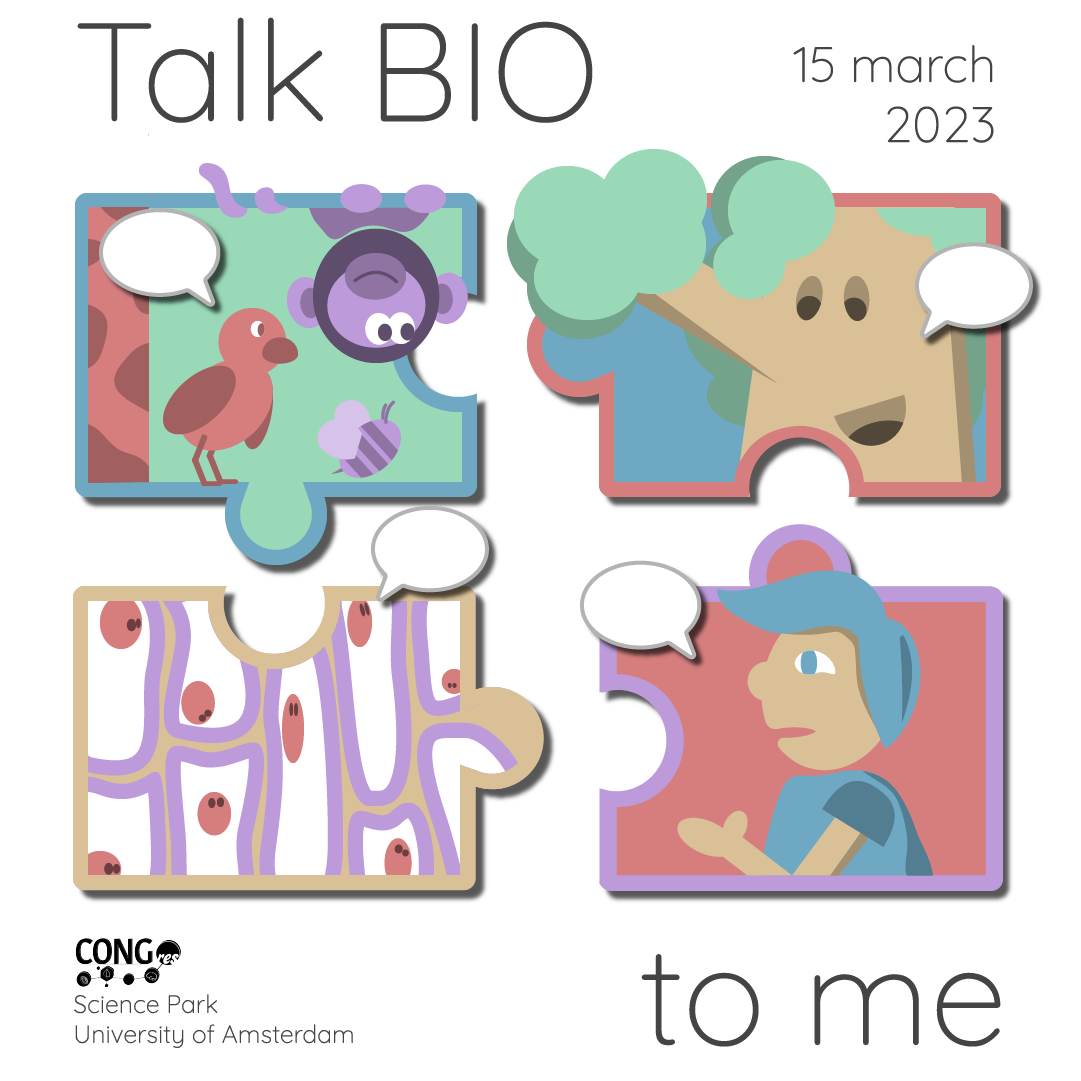 The 17th edition of our CONGres, 'Talk Bio to Me', will take place on the 15th of March 2023. Save the date for a day filled with everything you would like to know about communication!
Conversations, discussions, chats, lectures, debates, it will all happen during our CONGres! We will of course explore the interesting theme of communication from the corner of life sciences, but you can also expect exciting approaches from different disciplines. We will try to show you all about communication between humans, animals, cells, and more…
The 2023 CONGres is made possible by study association Congo, the Amsterdam University Fund and the Netherlands Society for Biochemistry and Molecular Biology's Nora Baart Foundation.