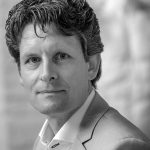 Rogier Trompert – A1.10
" Anatomy in both men and animal is, in my opinion, the most beautiful art ever made. It is a privilege to be able to study and visualize it."
'Scientific illustration in biomedical sciences'
• Highlights in anatomical illustration, from Leonardo da Vinci to contemporary scientific illustration.
• Biomedical domains served by scientific illustrators
• The benefits of professional visualization for scientist in article submission, didactics, fundraising, ethics and general public education and marketing.
• The making off: an example of an illustration project.
Rogier Trompert received his master's degree in 1999 at the University of Maastricht, Master Scientific Illustration Maastricht. He works for the faculty of Health, Medicine and Life Sciences of the Maastricht University at the department of Anatomy and Embryology and the Zuyd University of Applied Scienences. From 2004 he teaches at the Master Scientific Illustration where he became program director in January 2012. Rogier Trompert is active in the European Association of Medical Illustrators AEIMS (Association Européenne des Illustrateurs Médicaux et Scientifiques) since 1994 and currently serves in the AEIMS Board of Governors and is country representative for the Netherlands. In 1999 he founded the company Rogier Trompert Medical Art. He works for medical specialists, pharmaceutical companies, universities, museums, scientific magazines and publishers.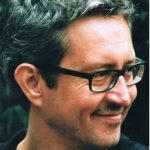 Dr. Stephan Besser – A1.11
Worlding the Brain: Contemporary Neuroculture and the Quest for Patterns
Contemporary neuroculture has been defined as the "incorporation of neuroscientific knowledge into our life, culture and intellectual discourses" (Anker & Frazzetto 2009). Currently, the fascination with the brain as a source of human subjectivity, behavior and sociality extends far beyond the realm of cognitive neuroscience. 'Neuro-novels' such as E.L. Doctorow's Andrew's Brain (2014) and Bart Koubaa's Het gebied van Nevski (2007) offer literary explorations and reworkings of brain knowledge, while films like Eternal Sunshine of the Spotless Mind (2004) and numerous works of contemporary art address the relations of the brain to memory, identity, politics etc. At the same time, neuroscience itself is thoroughly influenced and shaped by its cultural surroundings and the technical, conceptual and linguistic tools it uses. In this presentation, I will take the science fiction film Avatar (2009) as a starting point for the exploration of a key topic of contemporary neuroculture, namely the fascination with patterns in the brain and in the world. I will look at two aspects in particular, namely 1) the imagination of a profound similarity of forms (isomorphism) in the brain and the world and 2) the synchronization of many brains and bodies in supra-individual groups and networks. These notions cut across the science/arts-divide and point to the relevance of neuroculture as a research object that brings these fields together.
Dr Stephan Besser is Assistant Professor of Dutch and Literary Studies at the University of Amsterdam and program director of the Netherlands Research School for Literary Studies (OSL). Together with prof. Patricia Pisters he coordinates the research group 'Neuroaesthetics and Neurocultures' at ASCA/UvA. A key publication on the topic of his talk is his article "How Patterns Meet: Tracing the Isomorphic Imagination in Contemporary Neuroculture" in Configurations 25.4 (2017): 415-445.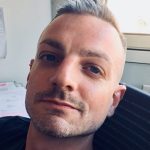 Dr Timothy Yaczo – A1.14
'Texts With Brains: Neuroscience and Storytelling'
Central to this talk is how both texts by neuroscientists as well as stories of neuroscience shape and address us: the ways we enter those scenes of address, how we inhabit them, and therefore how we proceed to make uses of them to shape what is given when we enter and re-enter those scenes.
"My research tracks the concept of neuronarrative by analyzing the reciprocal and catalytic relationships between neuroscience and literary media. From the patient we read about who struggles with a brain tumor, to the villain who one comes to discover acts because of a neurochemical imbalance, stories play out cultural, technological, and highly personal excitements and anxieties about the place and importance of brain knowledge today. They invite new literacies of readers by demanding that one learns from the vocabulary of scanning machines and the latest anatomies, as well as encouraging one to think through and with accounts of everyday life that centralise the significance of brain activity."
He coordinates the Comparative Literature MA programme at the University of Amsterdam, where he also teaches in Literary and Cultural Analysis. His publications can be found in Configurations and Thamyris/Intersecting.